LUNA Bar Helps USWNT Close the Pay Gap
Like many other teams, the United States National Women's Soccer Team have been fighting for equitable pay and treatment as the men's team for years. In March, the team filed a federal class-action lawsuit against U.S. Soccer alleging institutionalized gender discrimination. Many stood behind the players, but one company decided to take action. On Equal Pay Day, April 2, LUNA Bar (a division of Clif Bar) publicly announced that they are helping the team close the pay gap with a gift of $718,750!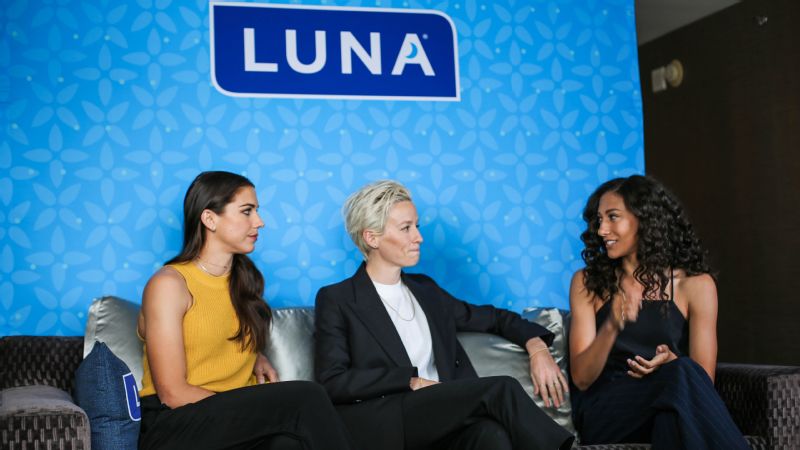 A little background here – U.S. Soccer pays members of the women's team $31,250 less per player than their counterparts on the men's team. LUNA Bar's donation will be allocated equally to the 23 members of the 2019 World Cup team to make up the sizable difference. The women are also eligible for Olympic qualifying and roster bonuses, which will narrow the bonus gap if the team qualifies and competes in the three-week quadrennial tournament. By the way, they are ranked #1 in the world right now.
Soccer isn't the only sport where women are fighting for pay parody and it will be interesting to see if other marketers follow LUNA Bar's example. "It forces other brands to look in the mirror, whether they want to or not. It forces our federation and other companies to ask, 'What is our responsibility and what can we do in this fight?'" said USWNT midfielder Megan Rapinoe.
No matter what happens next, LUNA Bar's generous donation to the USWNT Players Association squarely puts the brand at the forefront of the equal pay movement and proves that  you can sometimes do great by doing good. Since the announcement, the brand has received tens of millions of earned and owned positive media impressions. Many celebrities and influencers have taken to social media to show their support via unsolicited endorsements of the brand.  

Becca Roux, Executive Director of the USWNT Players Association, shared her hope by saying: "I would love if this starts a new trend in how brands activate around women athletes. I would love to see other brands in other countries step up for their national teams and support them in the same way. That would be a dream." Hopefully, marketers will take notice of LUNA Bar's leadership and will be as thoughtful and creative when they consider how they can impact important societal issues like equal pay.